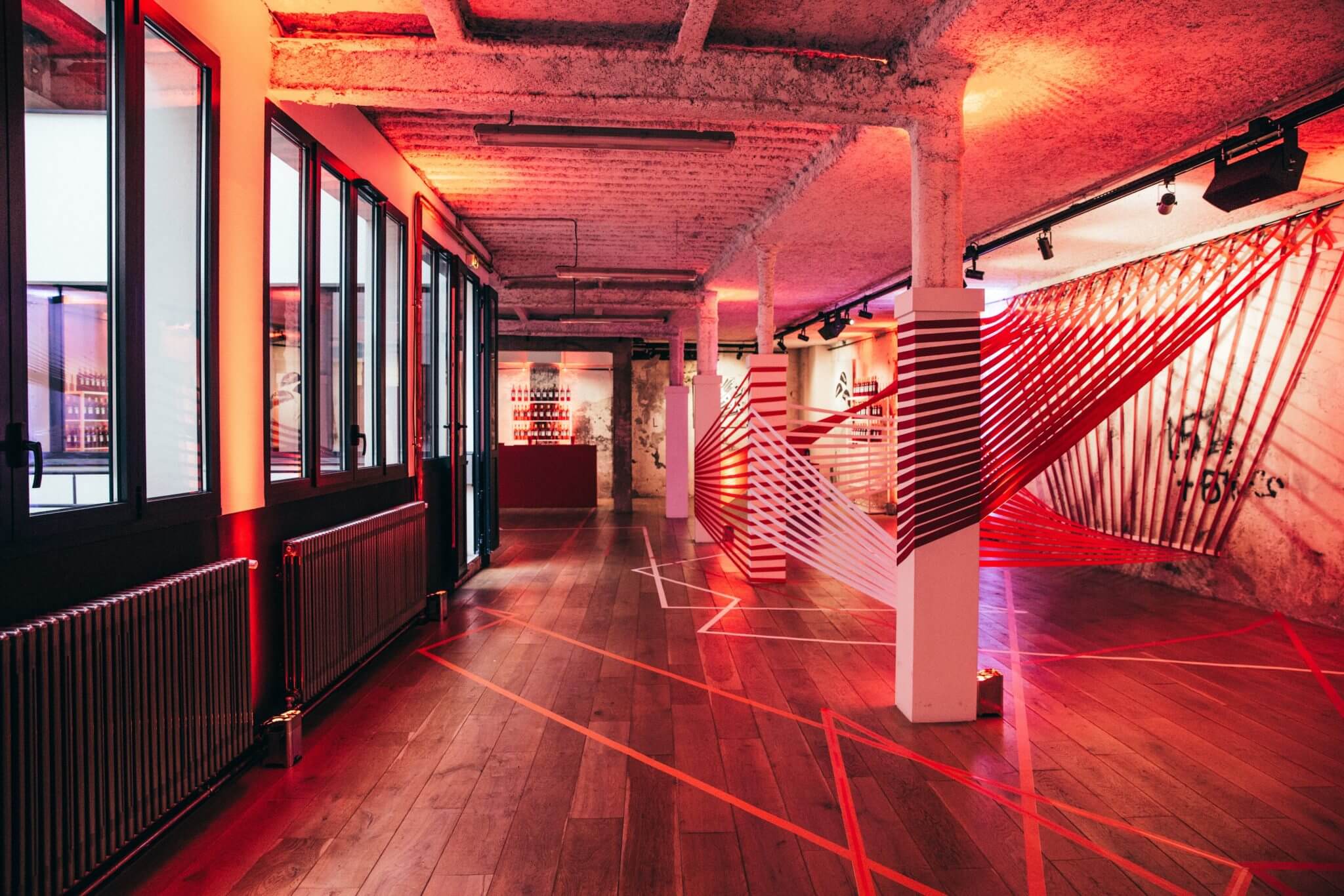 Consumer/ Flagship
RED GALLERIA CAMPARI
Through september the 13th to the 15th, Campari made a buzz at the Red Galleria for an artsy parenthesis. It was within the walls of a former rivet factory, destined to the construction of the Eiffel Tower, that MOMA EVENT set up the Ephemere Bar by Campari. Inside surroundings echoing back to Milan's industrial history and it's home town, the famous red brand had an appointment every night with art and design lovers, at the heart of the Marais.
The agency thus integrated the Red Campari Galleria in the artistic journey of September, where desgin, decoration, fashion and art pre-scriptors converge.
MOMA EVENT trusted their 500m2 Red Gallery to Anne-Flore Cabanis. The artist developed for Campari a straight-tense line volume, now her trademark. An ethereal work, not unlike a road through the space that projects and shares a new and singular vision on bitterness.
An never before seen concept mixing both visual and sound performances with Malik Djoudi, Suzanne et Soleil Bleu, Julien Ribot's Red Box, as well as the presentation of the new collaboration between Campari and Studio 5.5 designers.
A MOMA Event in partnership with RPCA Press Agency.