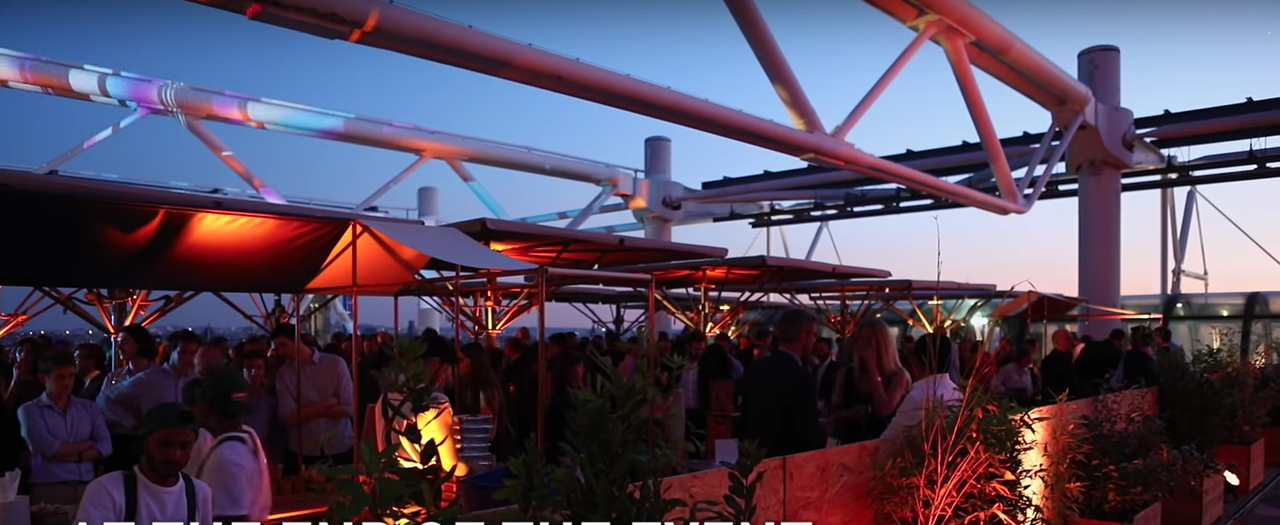 Corporate/ Celebration
PERNOD RICARD SUMMER PARTY
To celebrate the acquisition of IDL (Irish Whisky) by Groupe Pernod Ricard, an actual Irish Food market was built. Moma Event offered to break "the classic" restauration-traiteur codes by developing partnerships with renowned professionals: Rosemary, Frenchieto Go, Paris-New York, The Grand Brain, The Beast, among others, to work on specific recipes for the event around the food and whisky pairing.
CEO of the group, Alexander Ricard and his 1400 guests were awarded access to Centre Pompidou 2 newest exhibitions, in VIP mode; as well as the Crate Blanche Pernod Ricard display by photographer Kourtney Roy specially exhibited for the night.
A return at the core of Pernod Ricard insight: "Conviviality Creator" and propose for this yearly historic appointment at the Georges Rooftop (at Centre Pompidou) a rupture, a let-go, more authentic in the exchange and the sharing.