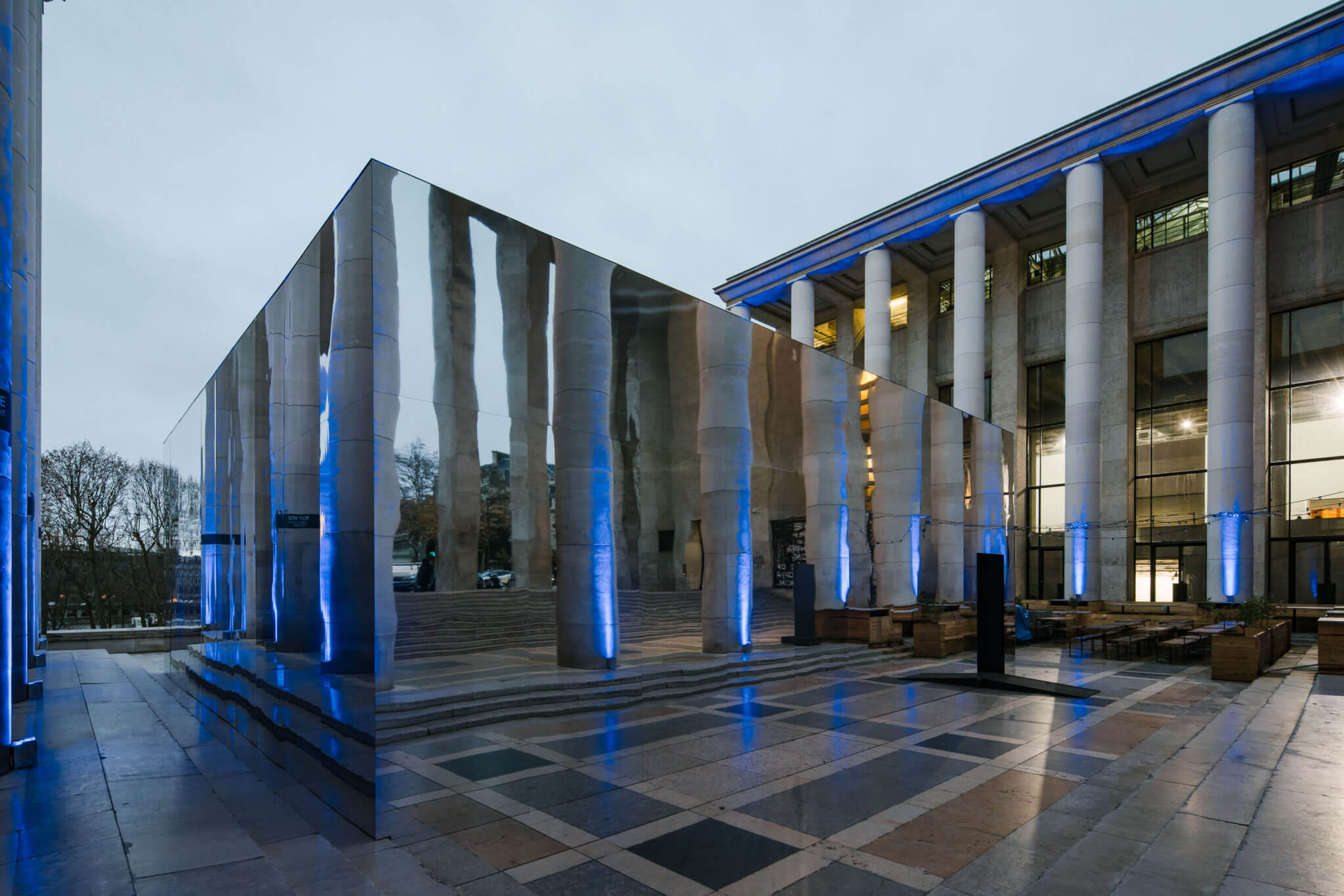 Consumer/ Création 360°
BELVEDERE PROJECT
The agency imagined the BELVEDERE PROJECT with a multidisciplinary artistic team from the Beaux Arts, this unique and multi-sensory installation
brings a different point of view on the BELVEDERE Polish vodka.
Inside this cube of mirrors placed on the terrace of the Museum of Modern Art of Paris for 3 days, a circuit conceived in 4 stages, a visual and sound journey which sublimates each element composing the vodka to reveal at the end its taste richness and its unique character.
WATER, RYE, FOREST, and final opus of the course, the PALAIS, heart of the project, unveils a surprising bar, dressed with its multiple mirrors with infinite reflections.