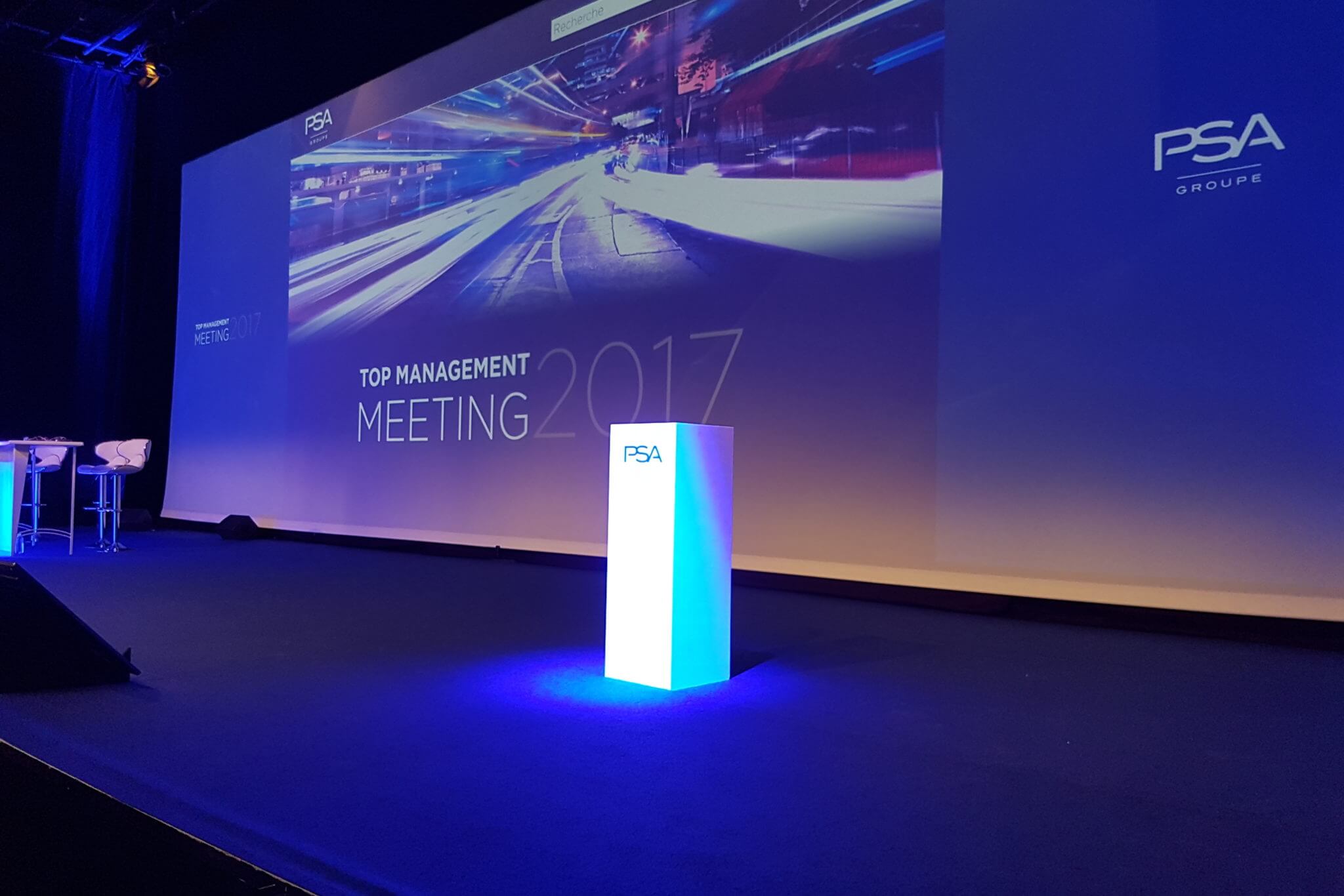 Convention / Séminaire/ Corporate
GROUPE PSA • MEETING TOP MANAGERS
A day designed around an interactive livestreaming insite and offsite.
700 top French managers present on the Poissy site, connected to international managers via a connected application. A graphic identity designed as a social network, centered around posts and timeline, enhanced by the reveal of the DS7 Crossback
700 interconnected top managers !